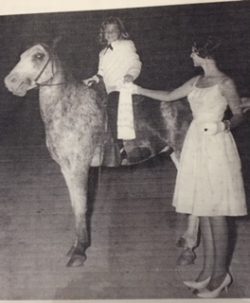 Libba Sager on Trot
Principal Crestview Heights
Welcome Back Crestview Heights Families!
I am excited to be a part of the CVH school family and look forward to seeing staff, students and families again.  I hope that your summer was amazing and that you are excited to come back and ready to begin a new school year.
I enjoyed meeting many of the families last year when I came on board and hope to get to know all students and families as we move through the school year.  I am excited about some new programs we will be implementing that will support students and staff.  Building partnerships with families and the community is of value to the staff at Crestview Heights and we look forward to strengthening these.
We have an amazing staff at Crestview Heights who are devoted to supporting all students everyday.  My door is always open and I encourage you to stop by or call if you ever have concerns or questions.
---
School Hours
The doors open at 7:30 for breakfast.
Students are dismissed to class at 8:00.
School begins at 8:15.
Dismissal Monday, Tuesday, Thursday and Friday is at 3:10.  Dismissal on Early Release Wednesdays is at 2:00.